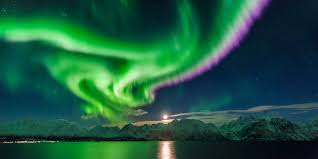 Chasing the northern lights is not a cheap and easy thing to do, because usually you have to travel to remote freezing regions in the northern part of the country and you have to fork out large sums of money. Hence I am planning my trip for this Dec 2013 and hope that some kind soul can give me advice. I want to travel free and easy or join a day tour at most.
 
1. Finland
Finland is an awesome spot for anyone after some aurora borealis action. Get yourself up to Finnish Lapland – particularly Kilpisjarvi in the north-west – for the best chance of catching them. The further away you are from light pollution, the better.
You'll need a clear, dark night – even a full moon will dull the effects.
Other options in Finland include the Oulanka National Park in the far north. Basecamp Oulanka offers log cabins with saunas and hot tubs (at a price – around £1500 for a week, with flights), and basic huts at the Davvi Arctic Lodge in Karesuando also let you learn about Sami culture (more on the Sami in this week's issue of TNT) at about £1000 for a week, including flights. 
We also like the Kakslauttanen Holiday Village, 80km from the Russian border, where you can view the light show from your bed in a glass igloo.
L'art ne transforme pas. Il formule.